Working in Partnership

Envision Partnership
16 primary schools in the Bishop's Stortford area have formed a strong partnership called Envision to work collaboratively and deliver school to school support work across the primary phase. The schools have historically worked well together, and this formalisation cements their commitment of 'envisioning a better future for our pupils'. This initiative is built on the principle that when educators work together, a positive impact is made on children's lives; collaboration between schools contributes to school improvement and pupil success.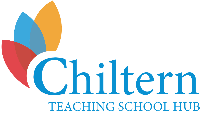 Chiltern Teaching School Hub
Windhill21 is the chosen partner of the Chiltern Teaching School Hub and delivers the reformed Early Careers Framework (ECF) in the region. 4 facilitators have been trained by Best Practice Network to deliver the Early Career Development Programme which supports Early Career Teachers (ECTs) to develop the skills and confidence needed to flourish in the classroom. Designed to follow seamlessly from Initial Teacher Training, the 2 year fully funded induction programme gives ECTs structured support based on the Early Career Framework and additionally provides for the training of in-school mentors.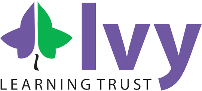 Ivy Learning Trust
As a Consultant Executive Head teacher for The Wroxham School in Potters Bar, Windhill21 has developed a strong working relationship with Ivy Learning Trust which The Wroxham is a part of. Ivy Learning Trust is a family of 14 primary schools in Enfield and Hertfordshire. They are a non-profit organisation dedicated to providing a great education for children in a warm, welcoming environment, inspiring them to develop a lifelong love of learning. Windhill21 benefits from the practices of the trust and is forging strong working relationships with the schools within the Trust.

Inspire Partnership
Windhill21 works closely with Inspire Partnership and has taken part in professional learning programmes, which Inspire offers. The programmes are designed to develop learning over a series of sessions, and to challenge all participants to reflect on their own thinking and approaches. Windhill21 has also joined the Inspire Partnership in Challenge Partners Regional Headteacher network.

Bishop's Stortford Educational Trust
On behalf of Bishop's Stortford Educational Trust (BSET), Windhill21 delivers training for Primary SCITT students. The School-Centred Initial Teacher Training (SCITT) programme is a teacher-training course in England. The SCITT enables graduates to undertake their training within a school environment, leading to Qualified Teacher Status.