OFSTED and Performance Data
We are delighted to share the outcomes of Windhill21's Ofsted report following the inspection on 24/25 October 2018, which is outstanding in all areas. We are sure you will agree, it reflects our tireless commitment to provide an excellent education for all. It is even more of an accolade that Windhill21 is the first outstanding school in Bishop's Stortford who has earned this grade under the new framework.
Our children's attitudes are a credit to the parents; their all-round qualities and engagement in their learning always shines through and this was celebrated by the Ofsted team. High-quality teaching, excellent pastoral care and high-expectations are ingredients of a good report, but it is the extra steps that Windhill21 takes that make us outstanding. The governors and staff are very proud of the content of this report which reflects our excellent practice; it shows the depth and breadth of quality which pervades all aspects of the school.
To read the full report, please click here
Parent View gives you the chance to tell OFSTED what you think about our school and, by sharing your views, you'll be helping your child's school to improve.
Performance Data
The Government will not publish KS2 school level data for the 2021 to 2022 academic year. The last available public data is from the 2018 to 2019 academic year. It is important to note that the data from that year may no longer reflect current performance.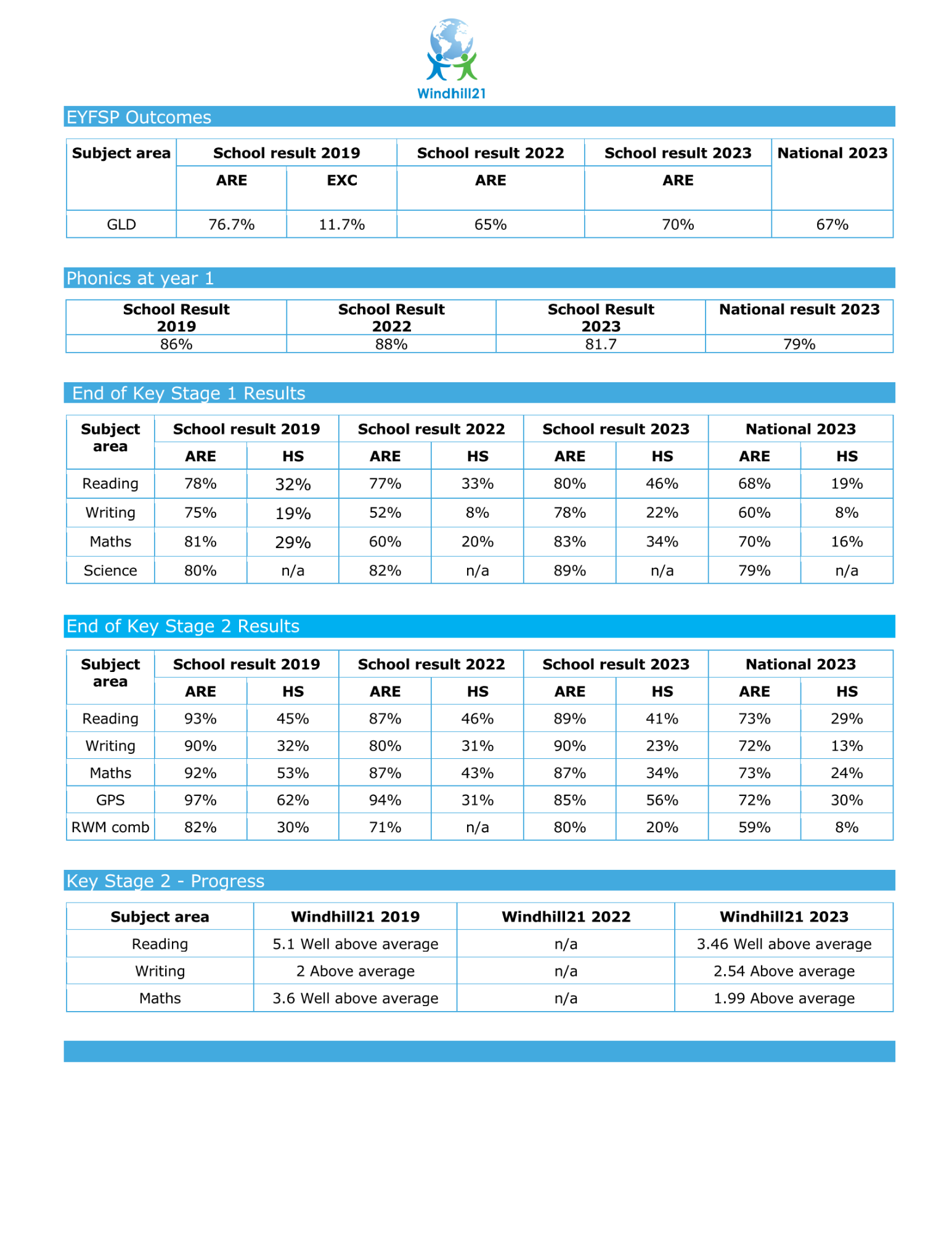 For further information and to compare our results with other local schools, please visit the Department for Education website: https://www.find-school-performance-data.service.gov.uk/school/141851/windhill21