Computing Resources
What is Purple Mash?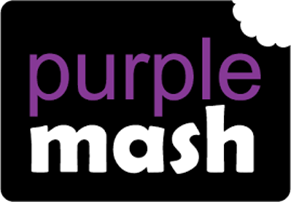 Purple Mash is a comprehensive suite of online learning tools and content, designed to be used by Primary aged children in the classroom and at home. At Windhill21 we use Purple Mash primarily in our teaching of computing. However, Purple Mash also supports all areas of the Primary curriculum and therefore is a wonderful resource that can be used across the school.
To log onto Purple Mash, you should use the Purple Mash Windhill21 Portal link here https://www.purplemash.com/sch/windhill-cm23
Purple Mash is a web-site based suite and there are no 'apps' to download. You can open and use Purple Mash on most internet connected devices (computers, laptops, iPads, Android tablets, smartphones, etc.) through your web browser (Chrome, Edge, Internet Explorer, Safari, etc.).
When at the Windhill21 portal ask your child to log in to their own personal account by first clicking on 'Child' and then completing their login details. Children have been given a log in which can be found in their school Reading Diary (passwords are case sensitive). If children do not have their school Reading Diary they may not have been given their log in yet. This is an opportunity to impress on your child the importance of keeping their log in details safe.